Digital transformation is the key theme for our future prosperity, a prosperity that is in harmony with our planet, our climate, and our ethical values. Construction and craftsmanship are essential components.
Cybercraft is the keyword in construction and craftsmanship. It is the fusion of manual building processes, craftsmanship, and digital tools—the combination of performance and creativity.
Cybercraft connects people, machines, and ideas.
The time-consuming process of digital programming becomes superfluous. Humans lead the way, robots learn, understand and interact using digital sensors. Alternatively, they provide virtual instructions for manual processes in construction and crafts, for example, with the help of AR glasses.
Instead of replacing people, these systems help us perform tasks in construction and the skilled trades virtuously. They are an extended arm, a new "super tool."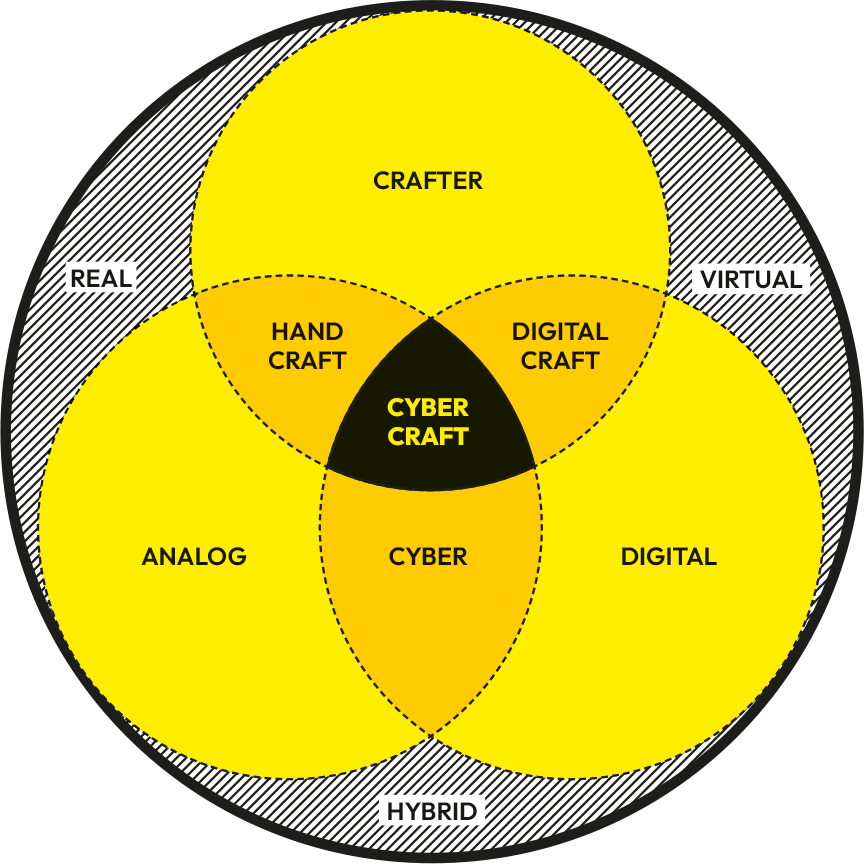 This is the cybercraft revolution,
and we are crafting it with you!
Cybercraft adds a new dimension to manual construction and craftsmanship processes. The craftsmen and builders who create value in the construction industry acquire innovative roles. They become cybercrafters with more creative possibilities and facilitation in various work steps. The skilled crafts fully exploit their potential.
We are witnessing an epochal upheaval in the world of work—a cybercraft revolution, and we are working intensively on it together with companies, institutions, thinkers, and makers. And soon with you, too?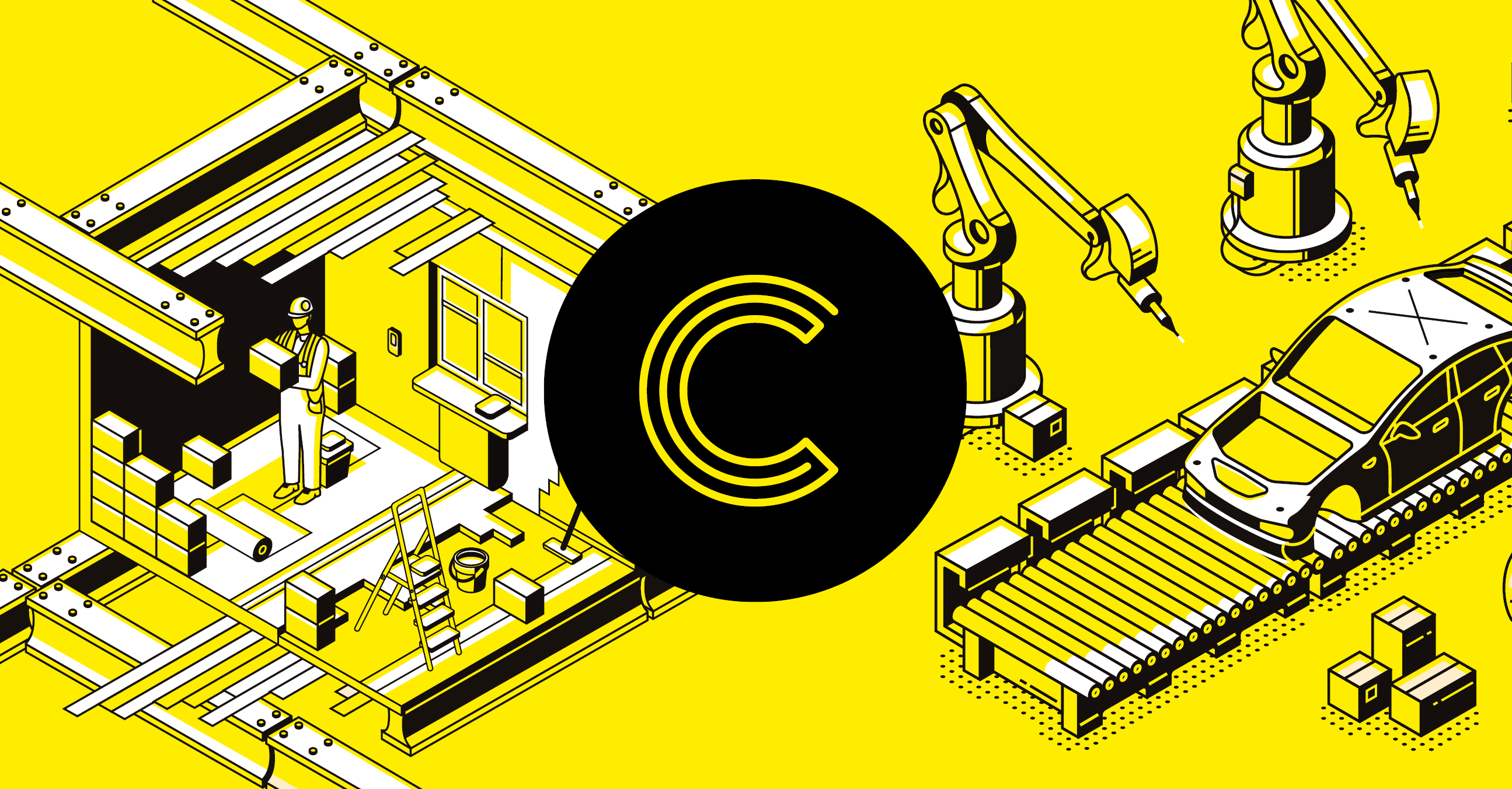 What are the present challenges of the trades and the construction industry?
There are a variety of challenges facing the German skilled trades and construction industry. Some of them are:

A growing number of skilled trades businesses need help finding and retaining qualified personnel.
Digitization is changing how tradespeople work and requires them to build and maintain their skills and expertise.
The cost of building materials, energy, and other factors have increased in recent years, putting pressure on the handcraft and construction industry.
The CyberCraft Institute and the CyberCraft College address these challenges as follows.
Get Supercraft.
Be Cybercrafter.

The CyberCraft Institute is a social, scientific, and economic network for skilled crafts and the construction industry dedicated to promoting cybercraft in Germany. We offer comprehensive education and training for players in the skilled trades and construction industry to prepare them for the challenges of the digital world. Our goal is to provide craftspeople with technical knowledge and skills and offer them a platform on which they can network.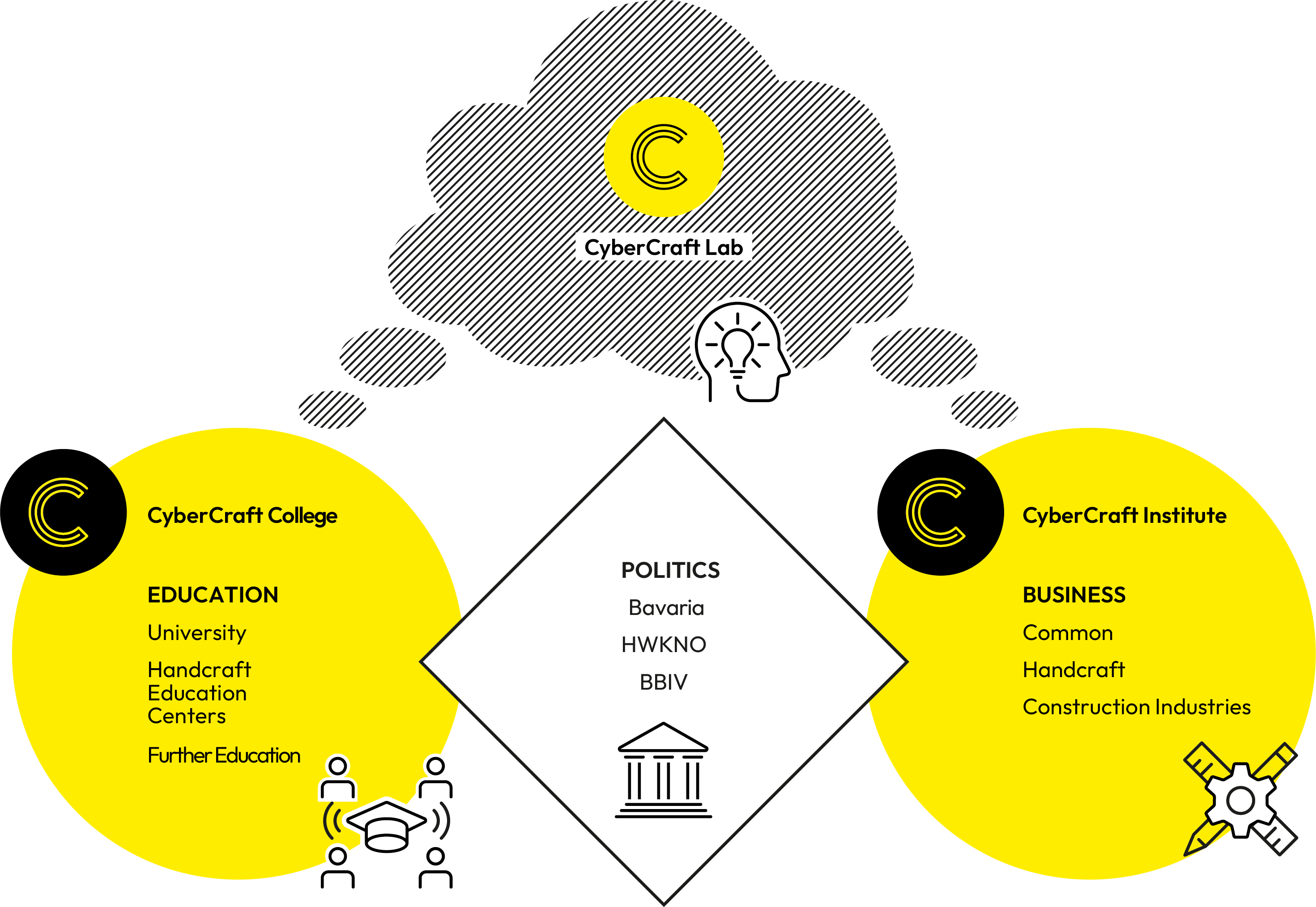 The CyberCraft Institute is committed to the "Made in Germany" seal and promotes regional value creation. We believe that strengthening the craft sector can contribute to activating the building trade, the construction industry, and, thus, the German economy.
Our mission statement rests on quality, sustainability, and innovation.
Study crafts.
Become a Cybercrafter!
The CyberCraft College provides a comprehensive education in "future skills" and training to prepare young people and existing professionals for the challenges of the digital world.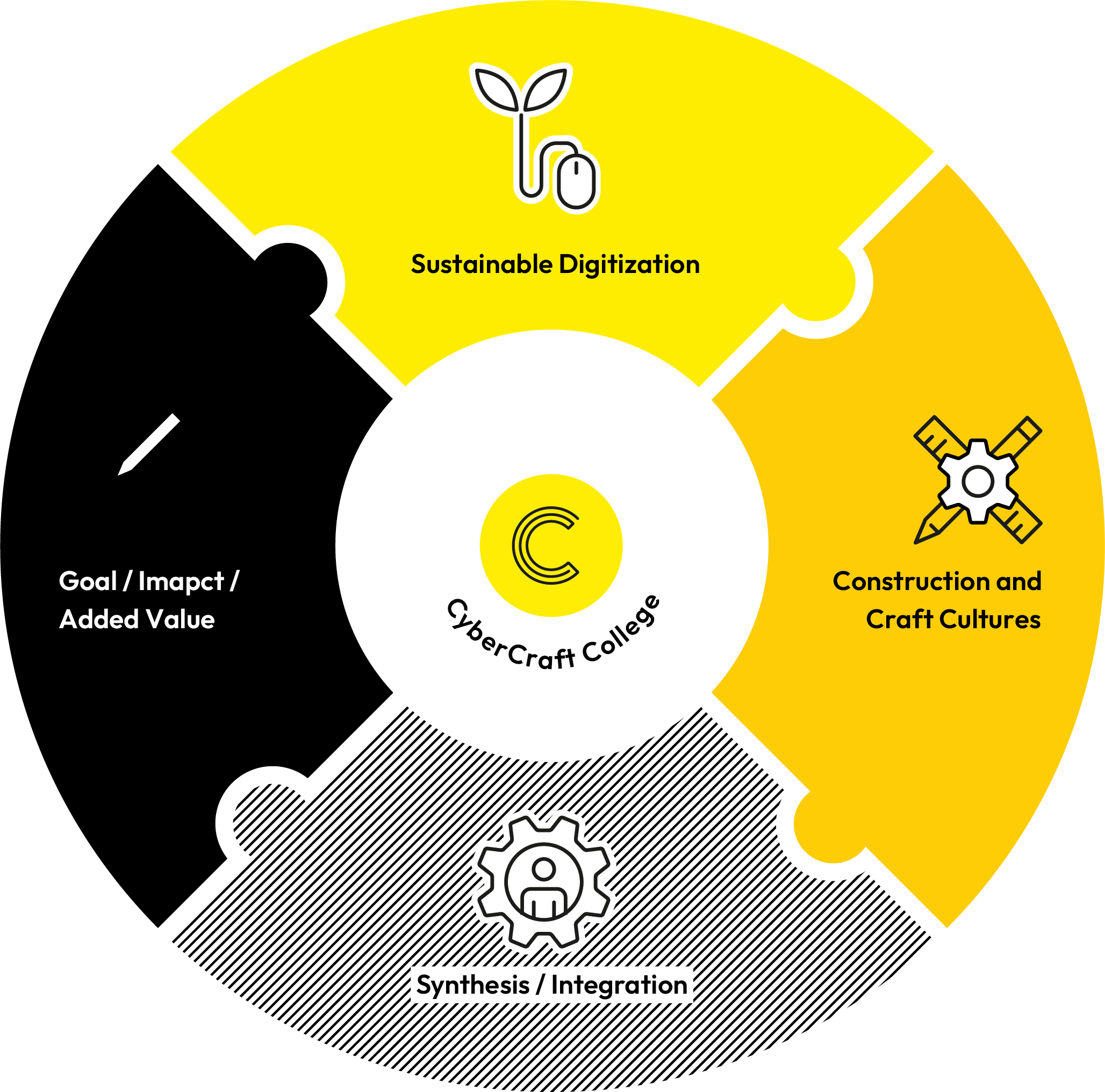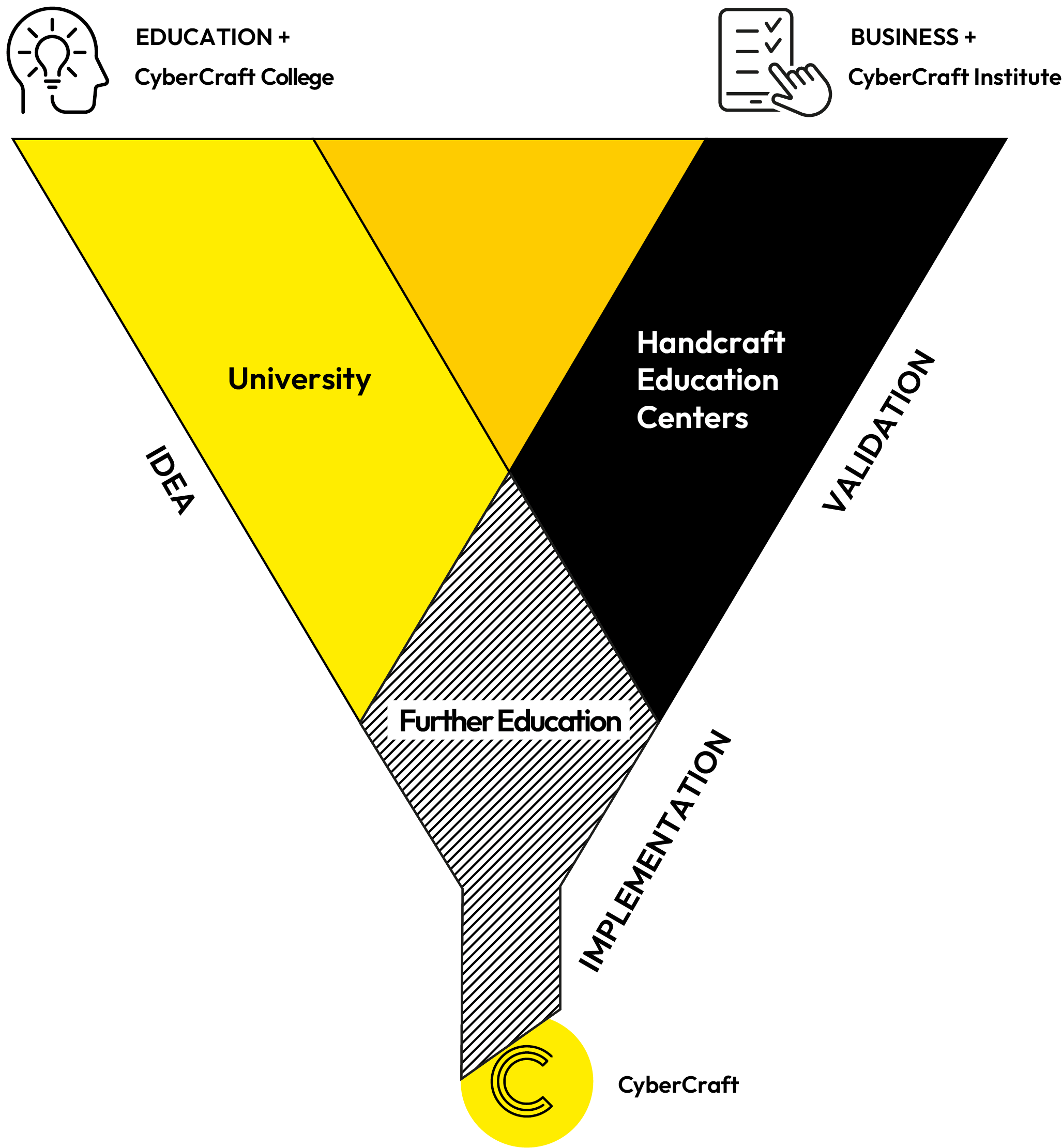 We believe the CyberCraft College contributes significantly to strengthening the construction industry, the skilled trades in Germany, and the promotion of "Made in Germany," we see ourselves as a meaningful educational institution for everyone involved in the construction industry in our country.
This project is funded by the Bavarian State Ministry for Science and the Arts and coordinated by the Bavarian Research Institute for Digital Transformation (bidt).
An update for your toolbox!
AI, robotics, and augmented reality can be used creatively by artisans to identify new solutions to old problems, implement innovative ideas, and optimize work processes.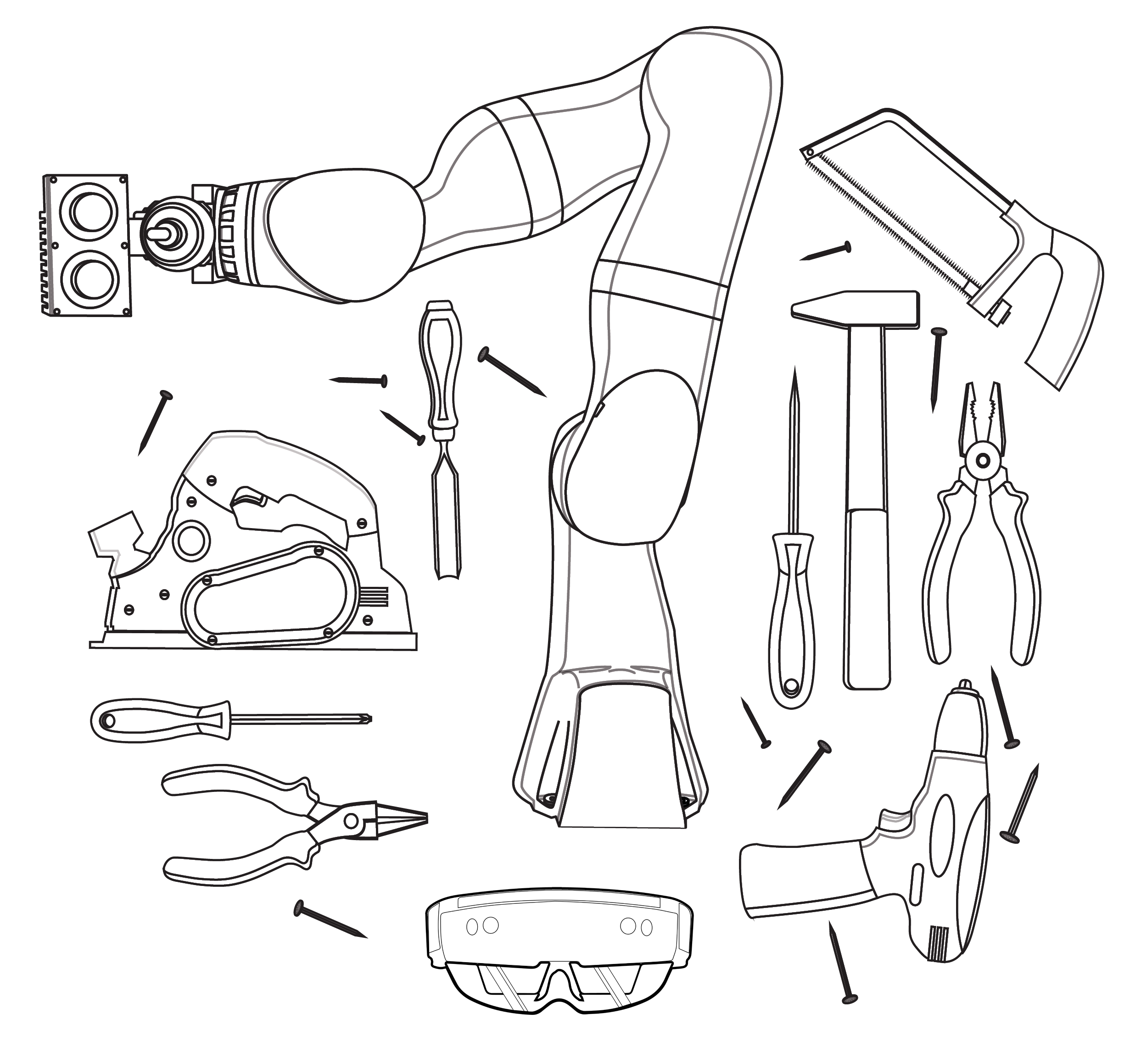 It is essential to shape technological transformation in the skilled trades and construction industry responsibly rather than ignoring or fearing it, as it is a mainstay of the German economy, and therefore we cannot ignore it. Technological change does bring challenges, admittedly, though it also brings opportunities aplenty. If we shape technological change responsibly, we can ensure that the skilled trades and construction industry continue to play a significant role in the German economy in the future and could result in unique craftsmanship and building cultures.
No, it's already there.
In fact, they are genuine challenges in our everyday work.

The Cybercraft-Revolution!
The handcrafts are valuable.
They combine extensive skill, valuable knowledge, long tradition – and their own aesthetics.
People play the most important role in them.
However, there is a problem recruiting new talent.
Cybercraft may make the handcraft professions more attractive by leveraging new tools such as augmented reality, robotics, and AI technologies to address the current skills shortage. These technologies may help skilled trades and construction to make work more effective and productive by providing novel ways to complete tasks.
As a member of the CyberCraft Institute, you will have access to numerous innovative R&D projects, start-ups, and educational opportunities involving fellow companies and universities.
As a member, you can participate in the CyberCraft Institute's continuing education programs. These offer opportunities to expand your skills and knowledge to prepare you for the demands of the digital world. We provide comprehensive training and continuing education programs tailored to the skilled trades and construction industry's current needs.
What if you could "craft" your own dream employee? With CyberCraft!
Cybercraft will help you in your search for new professional challenges. We offer you individualized career counseling.
Through our offerings, we help members stay at the forefront of their professional careers and drive innovation in their industries.
Get Supercraft.
Be Cybercrafter.